For all who live in Mumbai, it is a magical city that cannot be felt anywhere else. Arguably the most cosmopolitan city in India, it is packed with gourmet restaurants, five-star hotels, fancy living quarters of Bollywood megastars and famous attractions. Mumbai is equal parts overwhelming and inspiring, and you'll never forget your first visit to this city. There are many places to visit in Mumbai where you can go on a solo trip or with friends and family members.
Plan your adventure in this incredible city with our list of the top tourist attractions in Mumbai.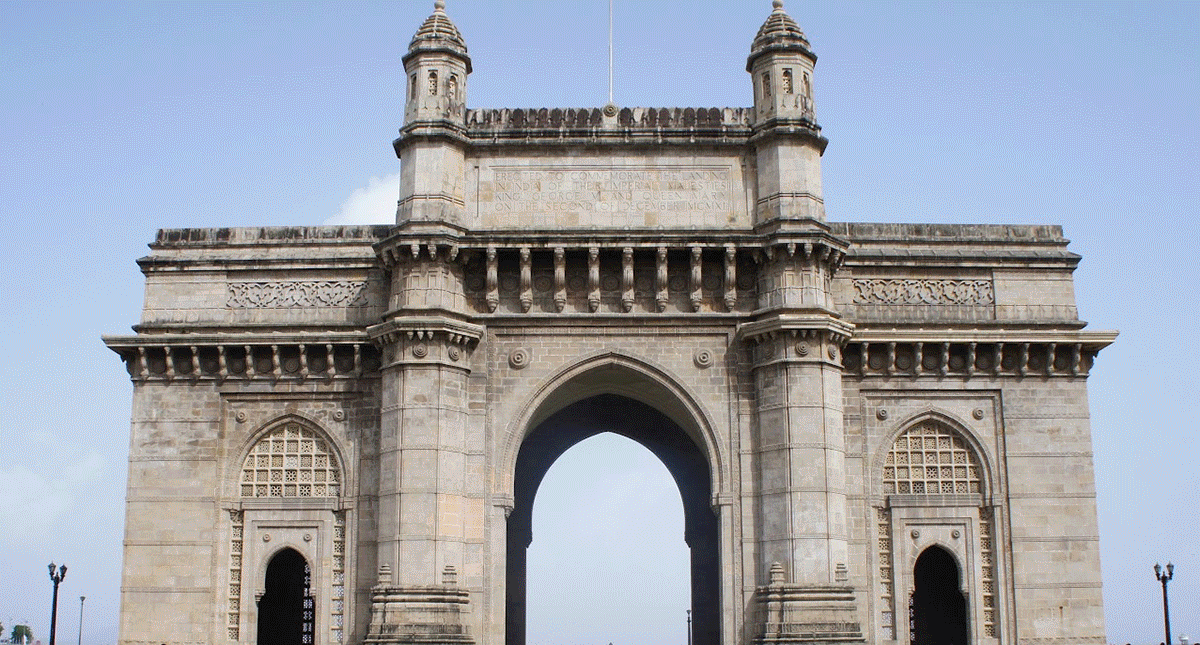 Note: Some places may be temporarily affected due to recent global health problems
Unique Places to Visit in Mumbai
A long list of places to visit in Mumbai where you, your friends and family can have fun and make indelible memories.
In this article you can get information about the famous places that everyone wants to visit in Mumbai.
Gateway Of India Mumbai
Gateway of India is one of the famous places in Mumbai. Visit this place in the early morning or late evening to enjoy the cool sea breeze.
It is facing the vast Arabian Sea, the Gateway of India mesmerizes you in every possible way.
Gateway of India is located next to the iconic Taj Mahal Palace.
You can take a ferry ride here to experience the splendid view of this monument from the sea.
The beauty of things to do here is that you don't need to spend a dime to enjoy the view of the Gateway of India.
This is one of the best places to visit in Mumbai with friends and family members.
You May Interested: 10 Most Beautiful Places in India All Time
Things to do:
Hog On The Best Food
Go Shopping
Yatch Tour
Get Clicking
Famous art Gallery
Regal Cinema
Location and Map: Apollo Bandar, Colaba, Mumbai
Timings: All time
Entry fee: Free Entry
Chhatrapati Shivaji Maharaj Terminus (CST)
Chhatrapati Shivaji Terminus is a UNESCO World Heritage Site located right in the heart of Mumbai. It is an old railway terminus, built in 1888 during the British colonial period. CST is famous for the architectural work of the famous Terminus.
Don't forget to take a photo while you're here.
Things to do:
Marine Drive
Bandra-Worli Sea Link
Gateway of India
Kanheri Caves
Shree Siddhivinayak
Nariman Point
Elephanta Caves
Location and Map: Chhatrapati Shivaji Terminus Area, Fort, Mumbai
Timings: All time
Shri Siddhi Vinayak Ganapati Mandir
It is a Hindu temple dedicated to Lord Shri Ganesh. Shri Siddhi Vinayak Ganapati Mandir is located in Mumbai's central area.
It is one of the richest temples in India.
The glory was bought not only by the politicians who visited the temple, but also by the Bollywood movie stars who frequented to seek the blessings of Lord Ganesha.
Official Website Click Here
Location and Map: SK Bole Marg, Prabhadevi, Mumbai
Juhu Beach
Juhu Beach in Mumbai is one of the famous beaches of India. It faces the Arabian Sea, and is the longest beach in Mumbai.
The place is also known for its street food stalls, pleasant sunset views and meeting with celebrities.
If you visit Juhu Beach early in the morning, you can catch up with celebrities while jogging or sipping coconut water.
This is the best places to visit in Mumbai for couples.
Things to do:
Taking in some healthy habits
Riding a horse
Watching the sunset
Being entertained by street artists
Checking out the street food
Enjoying the nightlife
Shopping some souvenirs
Location and Map:
Sanjay Gandhi National Park
A great place for animal lovers as this park is home to a variety of animals and flora and fauna.
This park is a perfect destination for families, couples, school children, wildlife enthusiasts, nature lovers as well as friends.
Nice place to spend the day with family. It is one of the best places to visit in Mumbai.
Things to do:
Boating over Dahisar river
Mini train to have Safari
Tiger and Lion Safari
Cycling to a safari in the forests
Wildlife and Nature Photography
Location and Map: Western Express Hwy, Borivali East, Mumbai
Queen's Necklace – Marine Drive
The view of Marine Drive on the Arabian Coast is necklace shaped and the view is amazing.
It is about 9 km long. The road is very clean.
You will not find anything better in Mumbai to spend quality time.
People enjoy the natural environment in various ways, such as walking, running, doing yoga, exercising, relaxing, playing sports, singing, etc.
Things to do:
Relaxing
Spend quality time with friends and love ones
Enjoy peace
Exercise
Celebration
Location and Map: Nariman Point, Mumbai
Elephanta Caves
A UNESCO World Heritage Site, Elephanta Caves are a specimen of rock-cut art and architecture from the time of medieval India.
The caves are located on Elephanta or Gharpuri Island which is situated at a distance of 11 km from the city of Mumbai.
This is one of the best destination you can visit when you travel to Mumbai.
Get some knowledge: 40 UNESCO World Heritage Sites in India
Things to do:
Ferry ride
Photography
Experience in Gharpuri Island
Location and Map: Gharpuri, Maharashtra
Chhatrapati Shivaji Maharaj Vastu Sangrahalaya
It is formerly Prince of Wales Museum of Western India, Museum in Mumbai (Bombay), India.
An iconic museum with a wide array of galleries and collections to quench the thirst of every history lover.
The gallery also includes;
Art
Sculptures
Paintings
Metalwork
Weapons and armory
Textiles
Natural history and picture galleries
This is one of the great places to visit in Mumbai with friends and family members.
Things to do:
Jahengir Art Gallery
Floura Fountain
Location and Map: 159-161, Mahatma Gandhi Road, Kala Ghoda, Fort, Mumbai
EsselWorld
Essel World is the most popular amusement park in India. You can find rides for every age group.
India's most spectacular ride Top Spin and India's tallest tower ride-shot n drop are the main highlights of EsselWorld.
This is one the best places to visit in Mumbai with friends.
Things to do:
Hoola Loop
Aqua dive
Thunder
Big Apple
Happy Sky
Crazy cups
Humunga & Kowabunga
Senior Telecombat
Rio Grande Train
Caterpillar
Location and Map: Global Pagoda Road, Goral island, Borivali West, Mumbai
Bandra Fort
Bandra is considered to be the home of many Bollywood celebrities.
It is one of the best places to visit in Mumbai for couples.
You should enjoy a bird's eye view of the sea along the Harbor Link Bridge.
The best time to visit this place is early in the morning or in the evening at sunset.
Things to do:
Experience the Nightlife
Explore the Food Scene
Go Shopping
Stroll Along Bandstand and Carter Road Promenades
Visit Bandra Fort and Bandstand
Admire the Street Art
Trace Bandra's Heritage
Location and Map: Byramji Jeejeebhoy Road, Bandstand Road, Mumbai
Shree Mahalakshmi Temple
The Mahalakshmi temple has images of three goddesses Maha-Kali, Maha-Lakshmi and Maha-Saraswati.
It is also a famous tourist destination in Mumbai for Hindus. Mahalaxmi Temple is one of the most famous temples of Mumbai city.
You can feel peaceful and serene here.
Location and Map: Bhulabhai Desai Marg, Mahalaxmi West, Cumballa Hill, Mumbai
Chhatrapati Shivaji maharaj Park
The park has a variety of sports facilities including cricket, cricket nets, tennis courts. The traditional sports such as yoga, gymnastics and wrestling and a football pitch also you can see.
A popular hangout for young and old alike. The park is maintain very well.
This is one of the best places to visit in Mumbai early morning.
Location and Map: Plot No, 8, Gopi Tank Marg, Mahim West, Shivaji Park, Mumbai
Conclusion
Mumbai is such a city where you can get to see something new at every step. Everyone thinks of exploring Mumbai City from every corner of India. So if you are planning for Mumbai this time, then you must definitely visit the above mentioned place. This article helps to find best places to Visit in Mumbai. Explore India with Local Tourism.