Mayapur ISKCON and Nabadwip Dham Yatra is one of the holy historical pilgrimage places of India. Mayapur Nabadwip Dham is a Pilgrimge place where you will get to see only and only temple and many more monasteries. People come from all over the world. You will feel a heavenly feeling while visiting this place.
The spiritual grandeur of Mayapur Navadwip Dham is limitless and immeasurable. In this article, we are going to try and summarize some of the more prominent and easily accessible sites of Mayapur Nabadwip dham.
Famous Mayapur tourist spot
Follow Corona guideline. Wearing a mask. Maintain social distancing.
Temple of the Vedic Planetarium – TOVP
The Mayapur Temple of the Vedic Planetarium (TOVP) will be a shining beacon of spirituality and a ray of hope and grace for the world to witness. It is a place to learn, to live, to love God.
People can come to practice Bhakti-yoga and meditation in a very simple, timeless and practical way.
This place is not fully completed. The deadline of this temple has been kept till 2022. This is going to be an amazing attraction for the whole world!
ISKCON – Sri Mayapur Chandrodaya Mandir (Mayapur)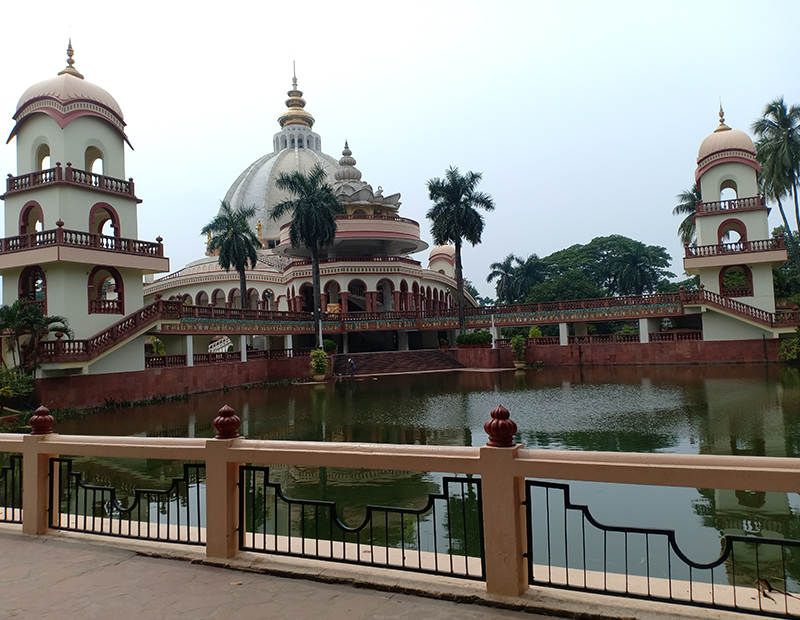 It is a very beautiful and peaceful holy place for Hindus. Every day thousands of devotees from all over the world come here.
It is a famous tourist place in Nadia near by Kolkata.
It is a perfect blend of a Hindu temple and society to save you from the hectic and stressful life of day to day life!
This is the place that gives the glowing complexion; enhances memory; increases strength; nourishes the body; Regulates wind and mucus imbalance; removes fatigue; destroys bile; cures heart disease; Increases fire in the stomach.
It is a very nice place, suitable for people of all ages.
Yogpith (or Yogpeeth) – The birthplace of Lord Chaitanya (Mayapur)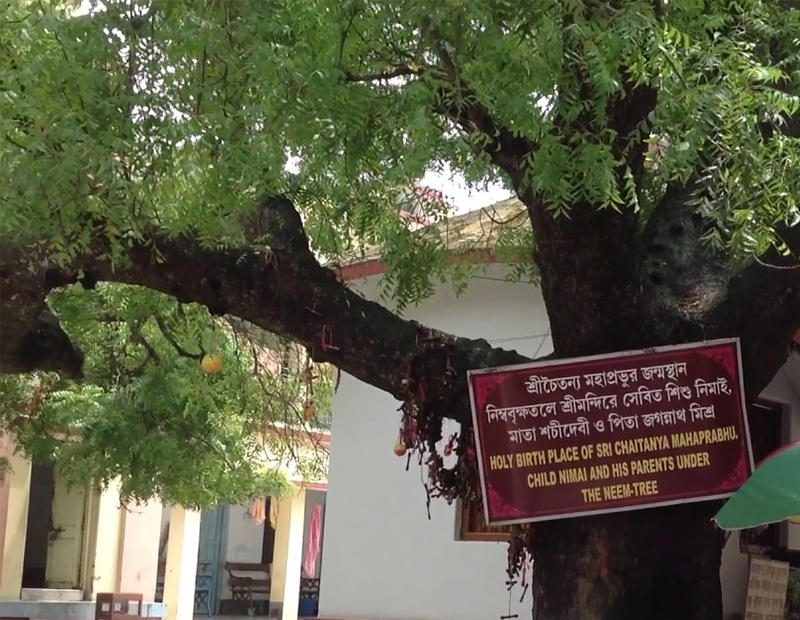 This is the birth place of Chaitanya Mahaprabhu. It is a great spiritual place.
If you come to Mayapur then you must visit this place without this your visit will not be complete. This is where it all started.
Here you will get to see the Neem tree. The neem tree under which Lord Mahaprabhu was born is called Shachir Angana. Shachi was his mother's name. His father's name was Jagannath Mishra, his childhood name was Nimai Pandit, and later he was called Chaitanya Mahaprabhu.
The original birth place of Lord Caitanya. Many people may try to mislead you by saying that Chaitanya was born in Navadvipa but he was actually born here. This place was discovered by Saint Gaur Kishore Das Babaji Maharaj of Bhakti Binod Thakur.
There is also a Shiva temple, an idol of Bhakti Binod Thakur and an idol of Radha Krishna. There is also a big hall.
Sribas Angan Temple (Mayapur)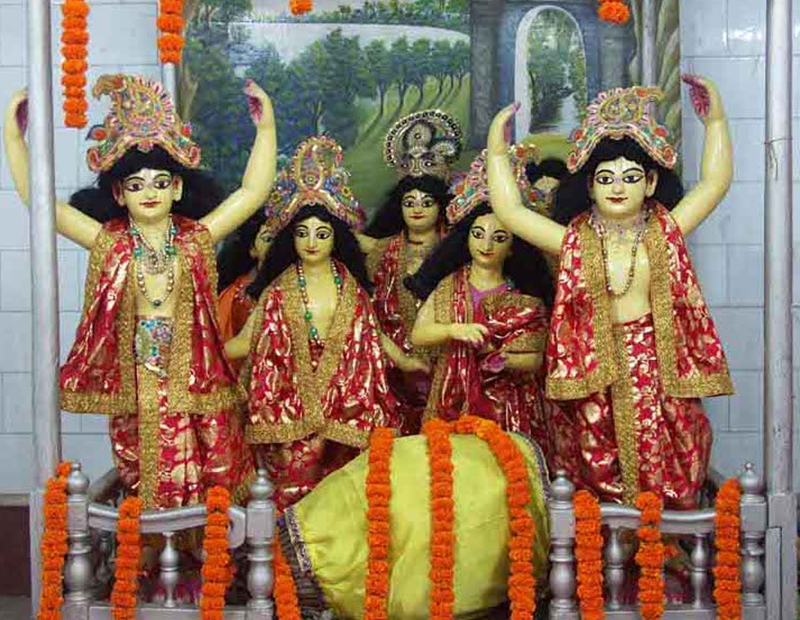 It is the birth place of Sribas Thakur. Who was the incarnation of Narada Muni. This place is known by another name, 'Khol Bhanger Danga'. It is a very holy pilgrimage place for Vaishnavas.
This is the place where Chaitanya Mahaprabhu stayed for some time in his childhood. He used to do closed door kirtan and dance while staying here.
It is believed that Chand Kazi, the ruller of that time, came and broke the mridanga. Since then people know from Khol Bhanagar Danga.
Srila Prabhupada Puspasamadhi Mandir (Mayapur)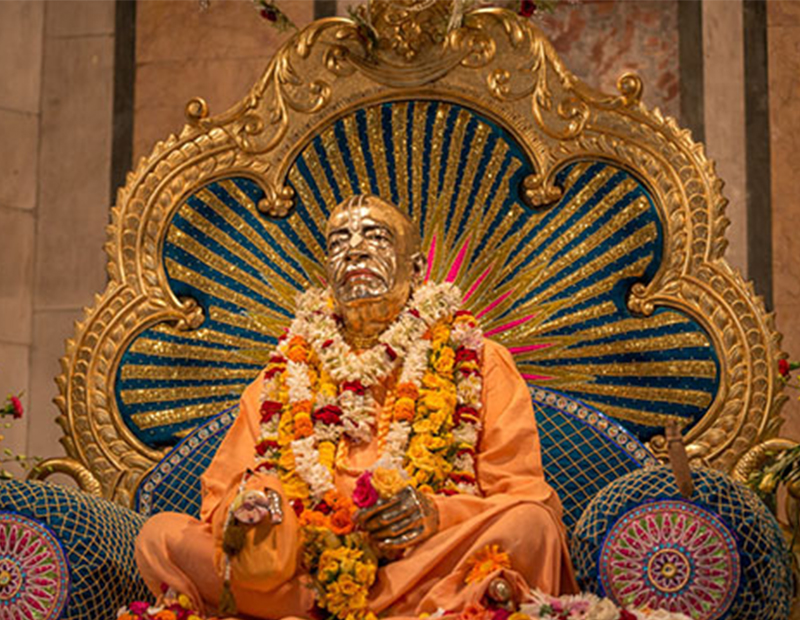 This temple is a holy place situated by Vaishnava Shiromani Srila Prabhupada. It is one of the oldest ISKCON temple. This vast clean and serene environment always resonates with the chanting of Hare Rama Hare Krishna Maha Naam.
Those who come here with mental tension and suffering can get fast relief here and forget all kinds of worry and negativity.
A large number of people are coming there to see the sculpture and deities in the temple. Here you can see the idol of Srila Prabhupada and visit the museum.
There are many buildings and halls in the ISKCON area. Visitors can stay next to inexpensive lodges. Lunch, dinner and breakfast are also available at reduced but fixed rates.
Phone, purse, camera and shoes are not allowed inside the temple museum.
Huge space allotted for taking prasad.
It is one of the places worth visiting in Mayapur Nabadwip dham.
Chand Kazi's Tomb (Near Mayapur)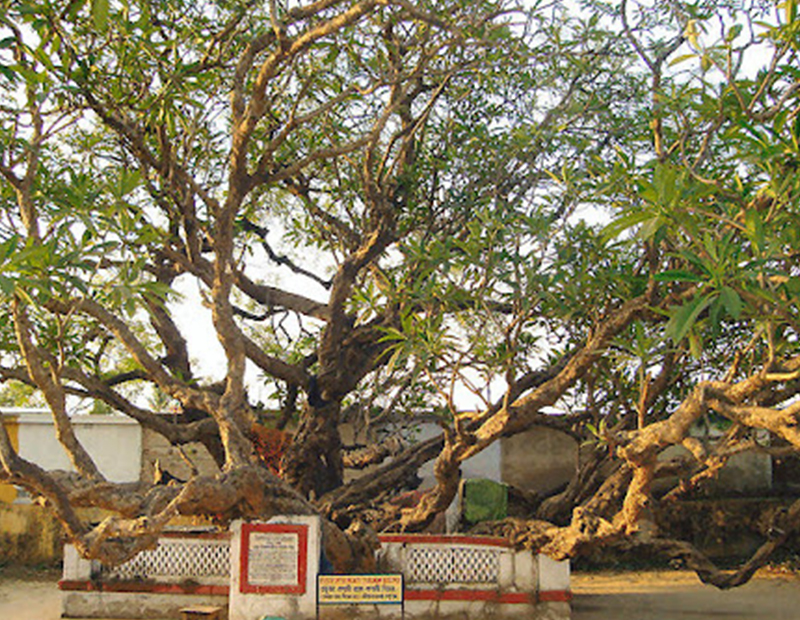 The place where Sanatan Dharma and Islam live together. A historical place for Gaudiya Vaishnava devotees. Chand Kazi used to be the zamindar of this place.
He became his disciple after he was defeated in a spiritual debate against Chaitanya Mahaprabhu.
When he died, Mahaprabhu himself put soil in his hand and planted a Golokachampa tree. This tree is still alive and is 532 years old.
Shree Chaitanya Gaudiya Math (Masir Bari) (Mayapur)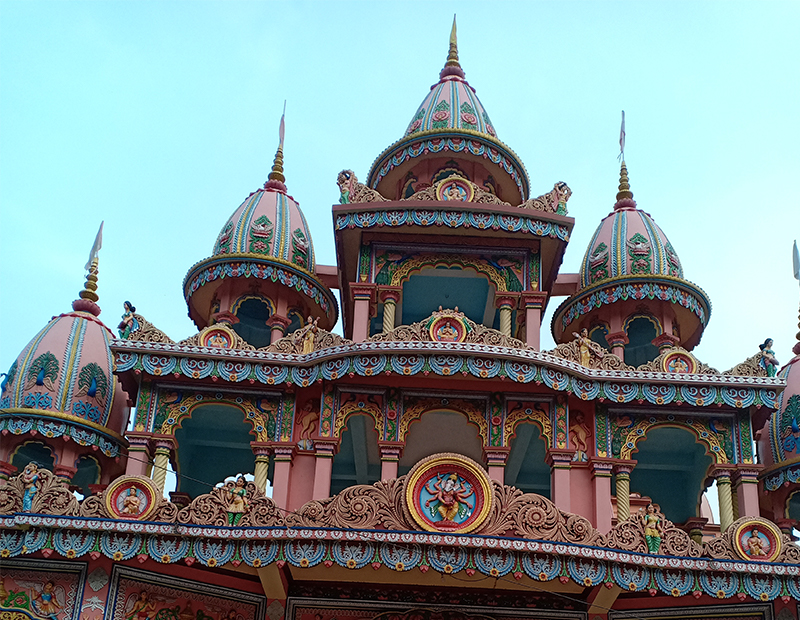 It is dedicated to Radha Govinda and includes four altars dedicated to the Vaishnava acharyas namely Sri Madhavacharya, Sri Ramanujacharya, Sri Vishnuswami and Sri Nimbarka. This place is a branch of Sri Chaitanya Gaudiya Math.
The construction of the math is really beautiful.
You can visit this place for spiritual upliftment. Keep chanting Hare Krishna Mahamantra and be happy.
Ballal Dhipi (Near Mayapur)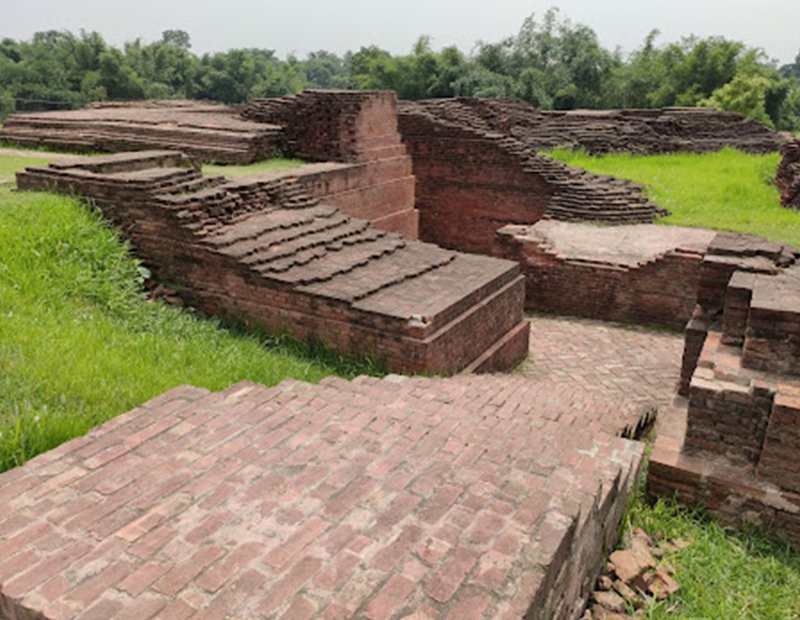 Ballal Dhipi is an important archaeological site near Mayapur. It is named after the great king Ballal Sen who ruled Bengal in that era.
This is a place of interest for those who love history. The architecture indicates that it used to be a temple. Nice place to spend evening with your family and friends.
Mobiles are allowed but DSLR and professional shoots require special permission and some charges start from Rs.25. Winter season is the best time to visit this place.
ISKCON Rajapur Jagannath Mandir (Near Mayapur)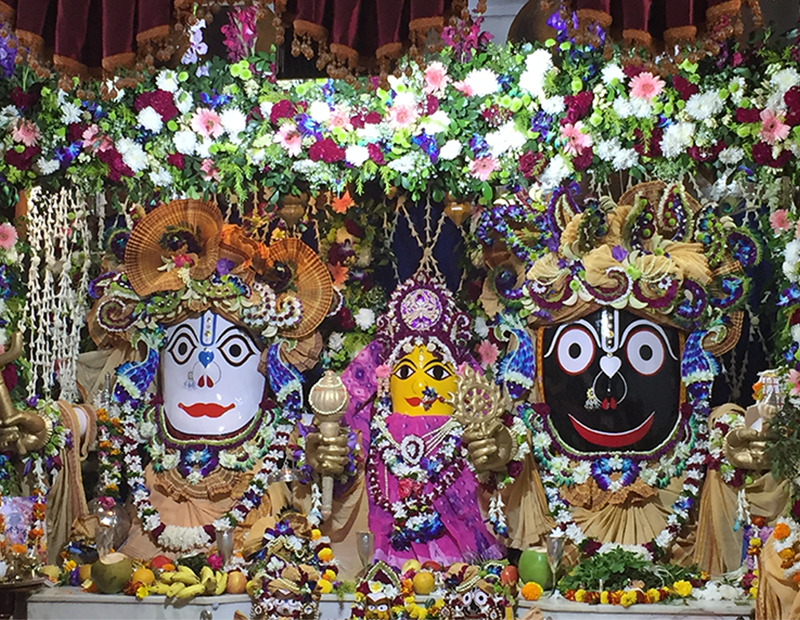 This Jagannath Temple is one of the oldest temples of Mayapur. The whole place in this temple is very beautiful and peaceful.
Here you can see Lord Jagannath, Lord Baladeva and Goddess Subhadra.
There is also a Shiva Linga under the banyan tree and a new small temple of Parvati meditating on Lord Chaitanya.
Everyone should go to the temple.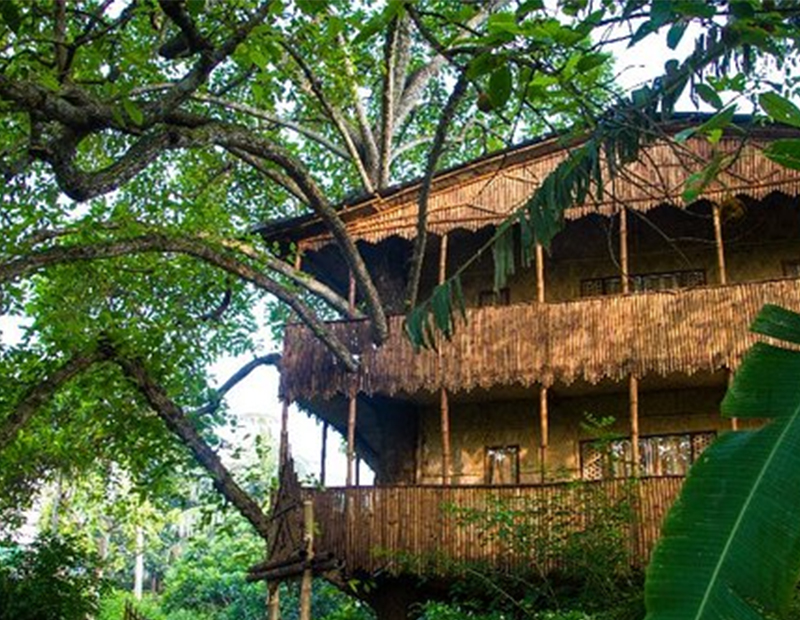 Jahnava Kunja surrounded by gardens, cottages and ponds is a serene place to visit the deities of Sri Sri Gauranga, Sri Sri Giriraj and Sri Sri Radha Krishna. It is very beautiful from inside. Inside it you will see greenish green everywhere. This place is so calm and serene.
There is a lake inside and the river Ganges is easily accessible.
The food here is amazing and healthy. Also a great place to meditate.
Goshala (Mayapur)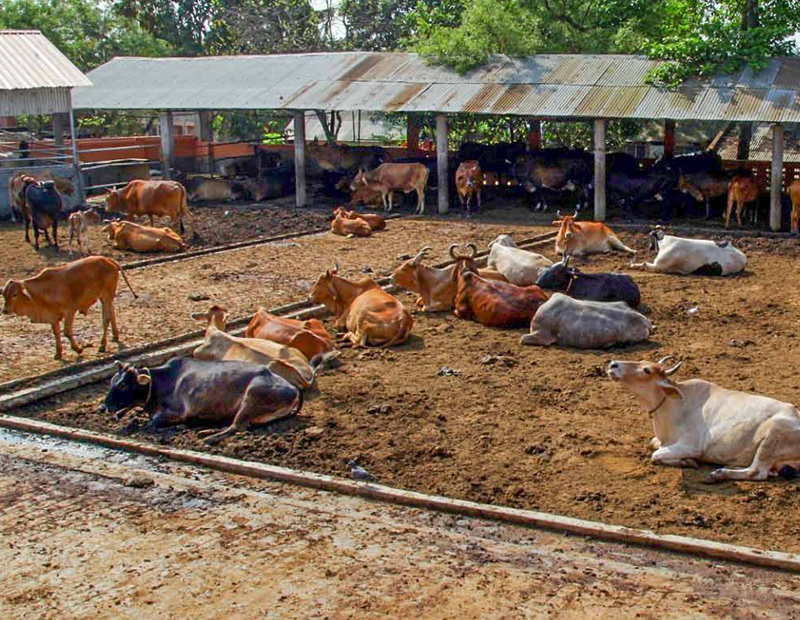 Mayapur Gaushala is inside the ISKCON campus, surrounded by greenery and completely paved and clean roads.
Here you will find some shops that sell pure milk products, including ghee, butter, lassi, curd etc. In addition, you can buy cow urine and other products with medicinal properties.
There are about 150-200 cows in the cowshed. Each cow has a different name and the names are written inside their respective shelters.
It's really a very calm and peaceful environment. It is a must visit place in ISKCON, Mayapur.
Famous Nabadwip tourist spot
1. Sri Devananda Gaudiya Math (Nabadwip)
2. Dhameswar Mahaprabhu Temple (Nabadwip)
3. Sonar Gouranga Mandir (Nabadwip)
4. Purbasthali Bird Sanctuary (Near Nabadwip)
5. Ananda Kanan (Nabadwip)
Related Article: About Lord Jagannath Temple History, Some Amazing Facts
Route Map of Mayapur Nabadwip Dham
You have only land access to reach Mayapur and Nabadwip Dham: in which you have only bus route and train route. If you want to reach by Airways, then Netaji Subhash Chandra Bose International Airport, Kolkata will be good for you.
Nearby Train Station to reach Mayapur & Nabadwip Dham
You get 2 nearest railway stations at Mayapur and Nabadwip. One of which is Krishna Nagar City Junction and second one is Nabadwip Dham Railway Station.
Krishna Nagar City Junction to Mayapur
Distance from Krishna Nagar City Junction to Mayapur is around 20 km. There is another alternative route in which you have to cross the Jalandi river by water boat.
Both routes are taking the same time. It will take you around 1 hour to reach the destination.
Nabadwip Dham to Mayapur
Distance from Nabadwip Dham railway station to Mayapur is around 11 km. In this you get an alternate route from Nabadwip Ferry Ghat, but it will take you a lot of time.
Reach Mayapur from Kolkata
By Road Route
It takes you more than 4 hours to go by road. In the same way you can say that from Mayapur to Kolkata distance is around 125 km.
By Train Route
Sealdah to Krishna Nagar City Junction:- If you go by local train from Sealdah to Krishna Nagar City Junction, then it will take you 2.30 hrs at the most.
Howrah to Nabadwip Dham:- If you go from Howrah to Navdweep Dham by local train, then repeat it also takes 2.30 hours.
If you reach Mayapur from Kolkata; The best source of travel to Mayapur is by local train.
Check Kolkata Local Train Time Scheduled: Ixigo App
Note: Please check train timings before planning to visit Mayapur.
Local Tourism Says
Mayapur Nabadwip Dham is not in everyone's luck. This place is a religious place, which everyone hopes to visit once in your life. Take a day out from today's stressful life and visit this religious place. If possible, then here you go on a family trip once and see everything closely.