Maa Dhamarai Temple is a wonderful temple in the Bhadrak district. This temple is established 300 years ago. There is a crowd of people in this temple all the time. This temple of Bhadrak district is very unique in terms of its location. This temple is located in the coastal town of Bhadrak, Dhamara.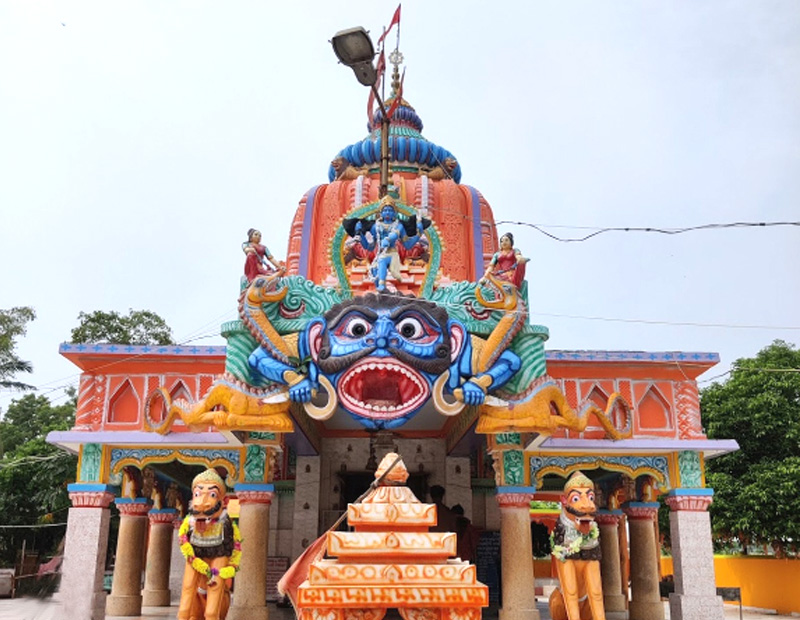 History of Goddess Dhamarai
According to folklore, Maa Dhamrai had five sisters and lived at a place called "Satavaya". Her five sisters were non-vegetarians as opposed to her being a pure vegetarian, which angered her sisters and they pushed her into the deep sea. While floating on the water, Maa Dhamrai came towards Chandanipal and is believed to have been caught in the fishing net of Sanatan Dalai and Bulei Behera, who rescued her and started worshiping by keeping her in her house.
Later it is believed that on the same night the then king of Kanika, the queen of Sailendra Narayan Bhanja Deo had a dream where Mother Dhamrai ordered her to build a temple. King Sailendra Narayan Bhanjdev had built a temple that was destroyed in 1953. After that, the Maa Dhamarai was being worshiped inside thatched roof house. The new temple that has been built was built in 1990.
Also, historians say that Goddess Dhamarai was found in the form of a stone by a fisherman. That stone was found by a fisherman in the deep sea. Wrapping that stone in a net, the fisherman slept keeping it in the boat. After a dream that night, that fisherman installed that stone on the bank of the Baitarani river of Dhamra village.
*There remains a mystery about Goddess Dhamarai and the temple. The historian has not examined any conclusions.
Some interesting facts about Maa Dhamarai Temple
Follow Corona guideline. Wearing a mask. Maintain social distancing.
The priest of this temple is a female who is a widow. Only that widow priest can worship the Goddess.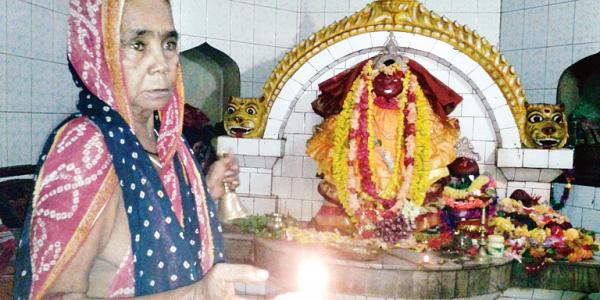 It is believed that the wishes of all the devotees are fulfilled.
Every year on the day of Makar Sankranti, a big fair is organized here for 10 days.
In this fair, people from 5-6 nearby districts come to visit.
Best nearby places at Dhamara
Dhamara is a small town, situated on the seashore of Bhadrak district. Due to this town being very far from the main city of Bhadrak, there was no development of any kind here earlier.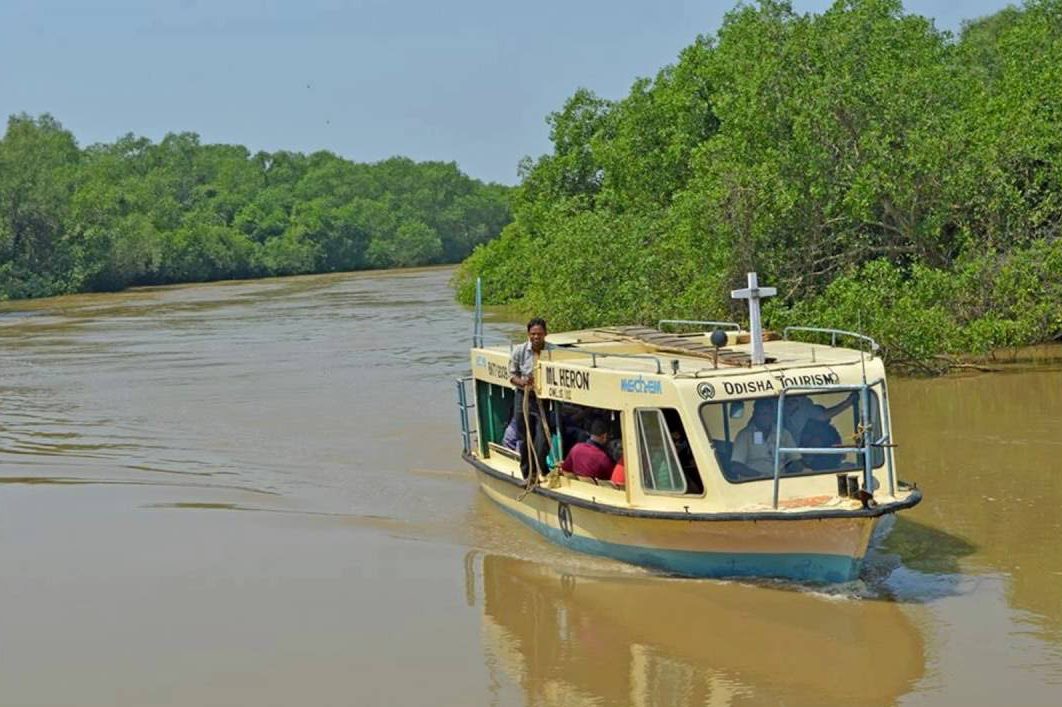 Now, this town is moving towards progress. Most of the roadways, waterways facilities have become available here because of the Odisha government.
There are some places around this town that you must visit.
Bhitarkanika National Park
Bhitarkanika National Park is famous for saltwater crocodiles, Indian python, king cobra, black ibis, darter, and many other species.
Here you will find many mangrove species surrounded by this place, which is the second-largest mangrove ecosystem in India.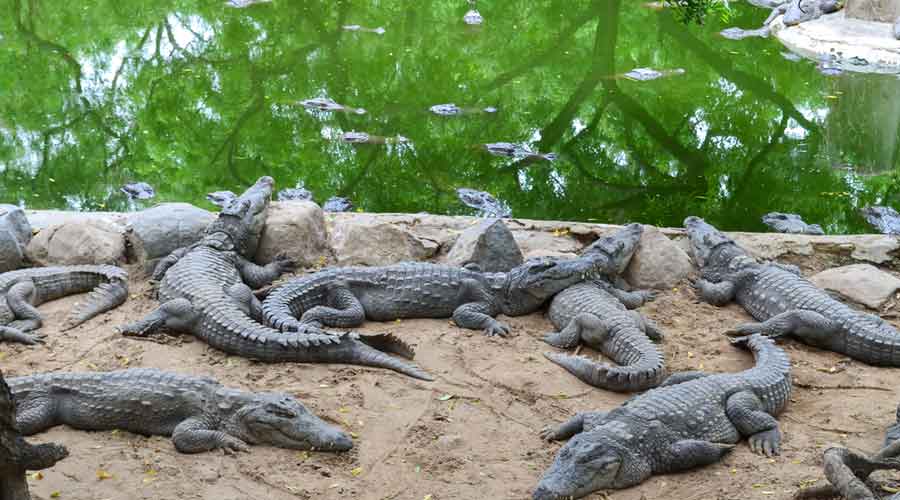 The fastest route to reach: Dhamara to Bhitarkanika National Park via Kalinali Boat Services
At present, there is a business boat service from Kalinali in Dhamra to Talchua.
To connect Kalinali with Talchua, the Ropax jetty project on the Dhamra river has been started by the government.
Gahirmatha Marine Sanctuary
Gahirmatha Marine Sanctuary is very famous for its nesting beach for Olive Ridley Turtles. It is a very popular tourist attraction of Odisha.
It is one of the most important nesting beaches in the world for turtles.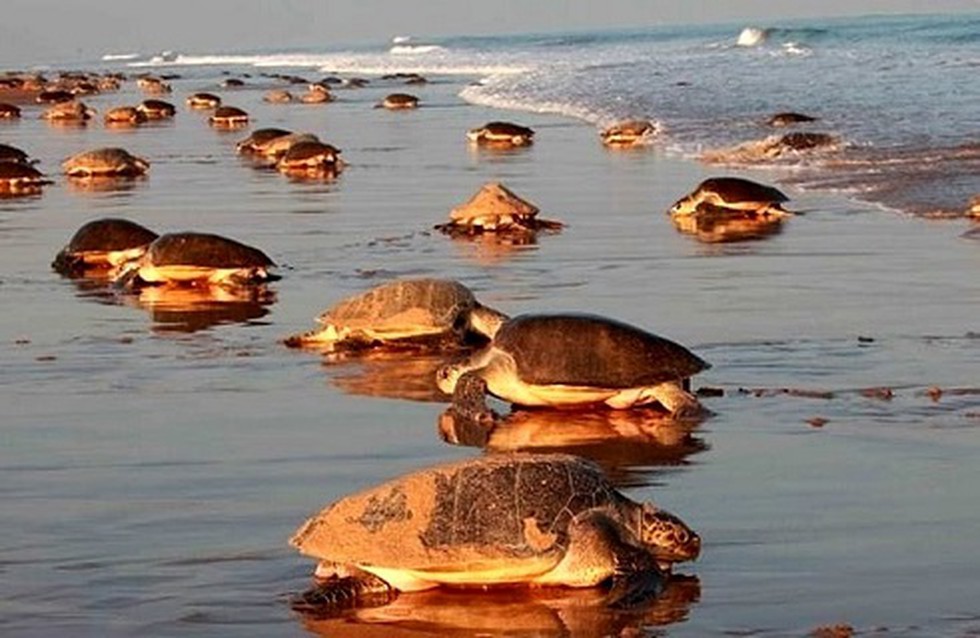 Gahirmatha Marine Wildlife Sanctuary is the only marine sanctuary in Odisha.
The fastest route to reach: Dhamara to Gahirmatha beach via Kalinali Boat Services
Dhamra Port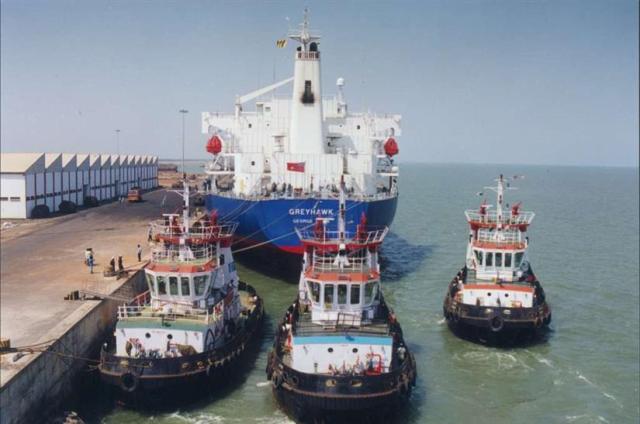 Dhamara port is a most modern all-weather, deep-water port. It has a huge role in the development of Dhamra and its surrounding area.
You can visit this port campus with children for educational purposes.
Abdul Kalam Island
The island is the Integrated Test Range Missile Test Center in India. This island is located near Dhamra.
Since the construction of the Integrated Test Range, Abdul Kalam Island has restricted entry for general visitors.
Suggested Article: Chilika Lake: A Largest Salt Water Lake In Asia
Local Tourism Says on Dhamara
Local tourism also feels that the Surrounding area of ​​Dhamra has a lot of potential for tourist spots. Because the location around Dhamra Town can make a good eco-friendly tourist destination. I hope Maa Dhamarai Temple is a good destination for you.