This has been our planning for many days to see Bakkhali sea beach and nearby sightseeing. According to our planning my friend who lives in Bhubaneswar, Odisha come before a day.
I live in Mallikpur, which comes in South Kolkata and also part of South 24 parganas.
Planning Before Day trip
There have so many options to reach Bakkhali by Local Train, Govt. Bus and also Own Vehicle.
We decided to catch the 1st Namkhana local from Mallikpur. This local train is running direct Sealdah to Namkhana. The two of us got up 2:30 am in the night and left from our home. Namkhana local reached at Mallikpur at 4:25 am.
Journey to Bakkhali
After a hour we saw the sun rise from the train. It was a beautiful memory.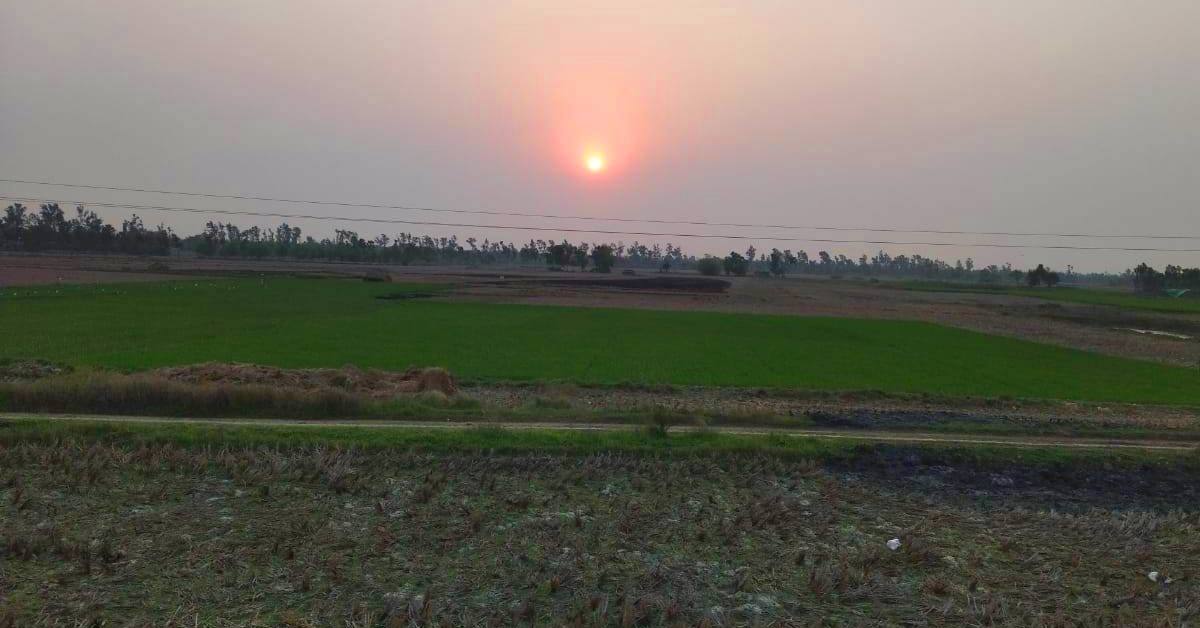 About two and half minutes later we reached Namkhana station. The station is very clean,left the station we saw the van stand. We went to the van stand and got up the van to go to Bakkhali bus stand.  To reach the bus stand, we had to spend 10 rupees for each one. But next time when we shall visit to Bakkhali I never spend for unnecessary 10 rupees, because about half kilometre away we can find so many buses.
We started  to go by bus for Bakkhali. Bus fare was 25 rupees for each from Namkhana to Bakkhali. After about 40 minutes we reached Bakkhali.
But we did not go straight to Bakkhali sea beach. As soon as we got off the bus we booked a Toto to view the side scenes. We booked Toto for 250 rupees and the driver will show the 4 spots in two and half hour.
Sightseeing of Bakkhali
1. Henry's Island

First we went to Henry's Island. To enter Henry Island, one has to pay 10 rupees for each ticket. Fish and prawn is being farmed on both side of the road. We went to Henry's Island to see the mangrove forest. Toto stood at the stand. We walked across a wooden bridge to Henry's Island. We spent some time in Henry's Island and took some amazing creative photos. We liked Henry's Island very much.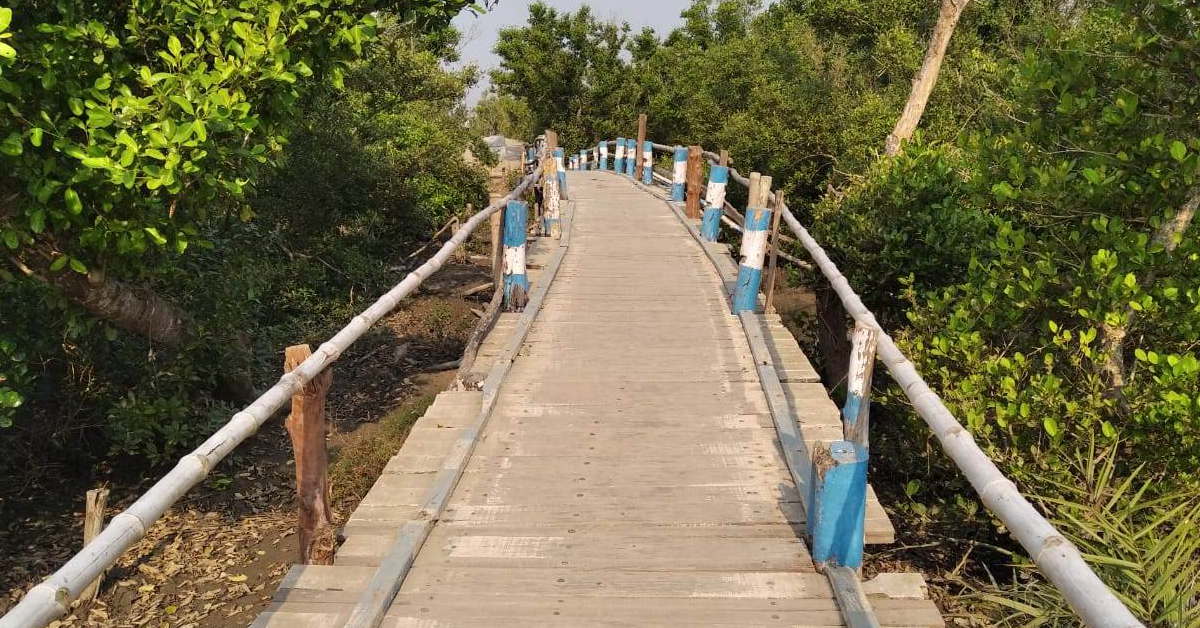 2. Benfish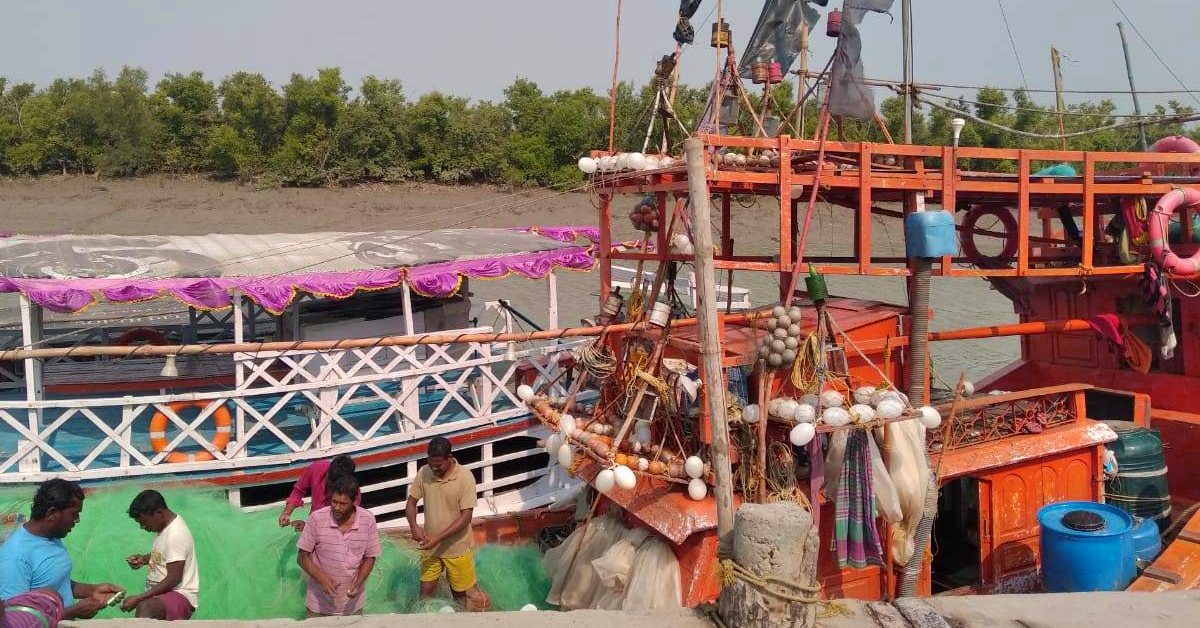 Then we went to Benfish. If you go here you can see big ships, many types of fish, net etc.We went and saw the ships but we could not see the fish because it was too late for us to go. The only morning to see fish here.
3. Kargil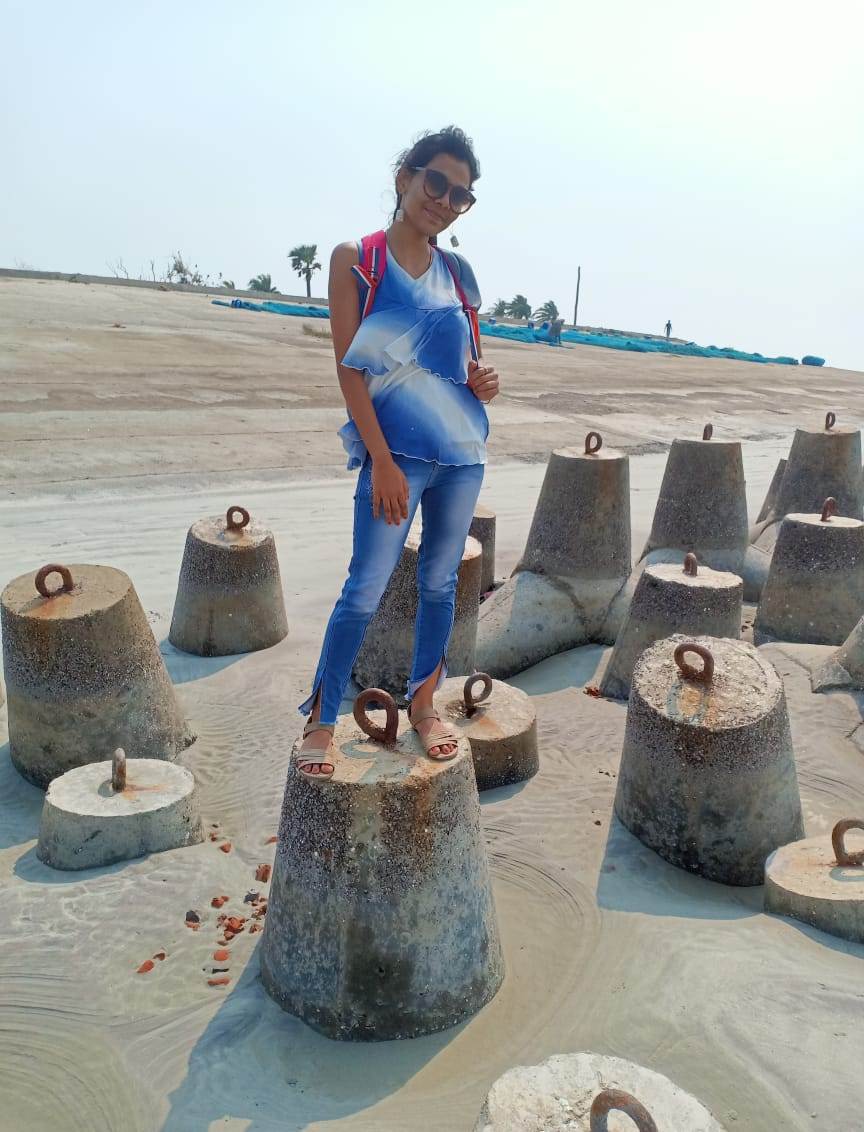 After some time spent in Benfish, we went to Kargil spot. Kargil sun set point is just a short drive West from Frasergunj by car or toto. Sun set from Kargil sea beach is very nice to see, so this place is another name sunset point.
We also spent some time here. Took some photos.
4. Frasergunj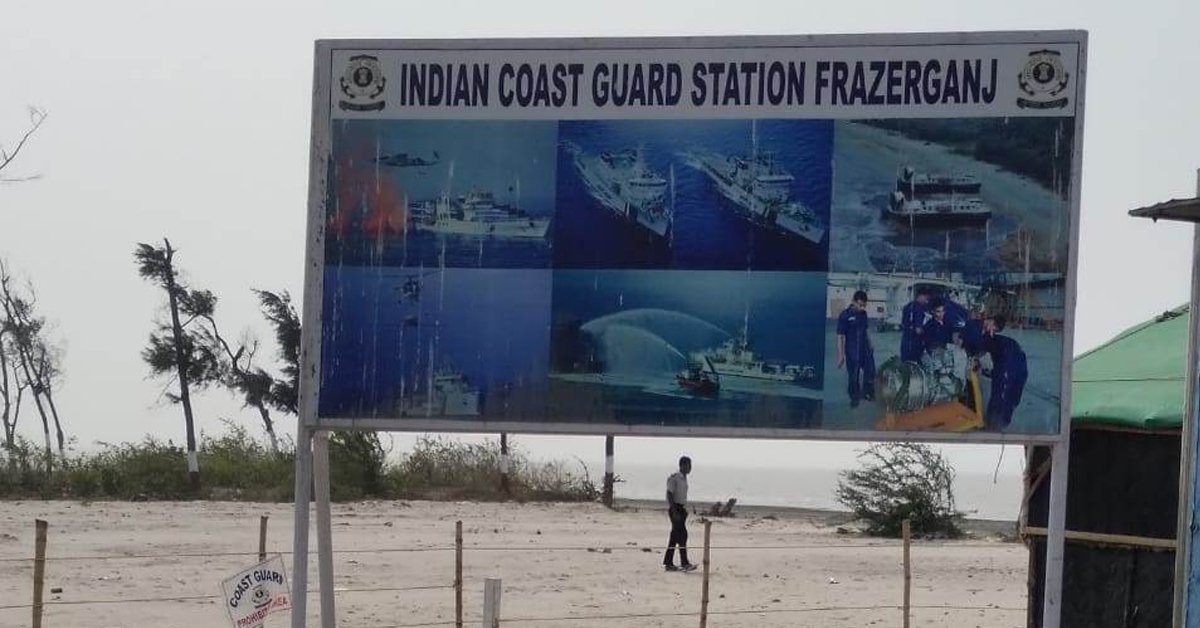 Our last sport is Frasergunj. There is a temple on the right side after entering Frasergunj.
Then we went to a beautiful place in Frasergunj. We saw a lot of big turbines, small dried fish is sold here so anyone can buy.
We saw frasergunj area from top of the watchtower. This watchtower slightly damaged due to cyclone Amphan.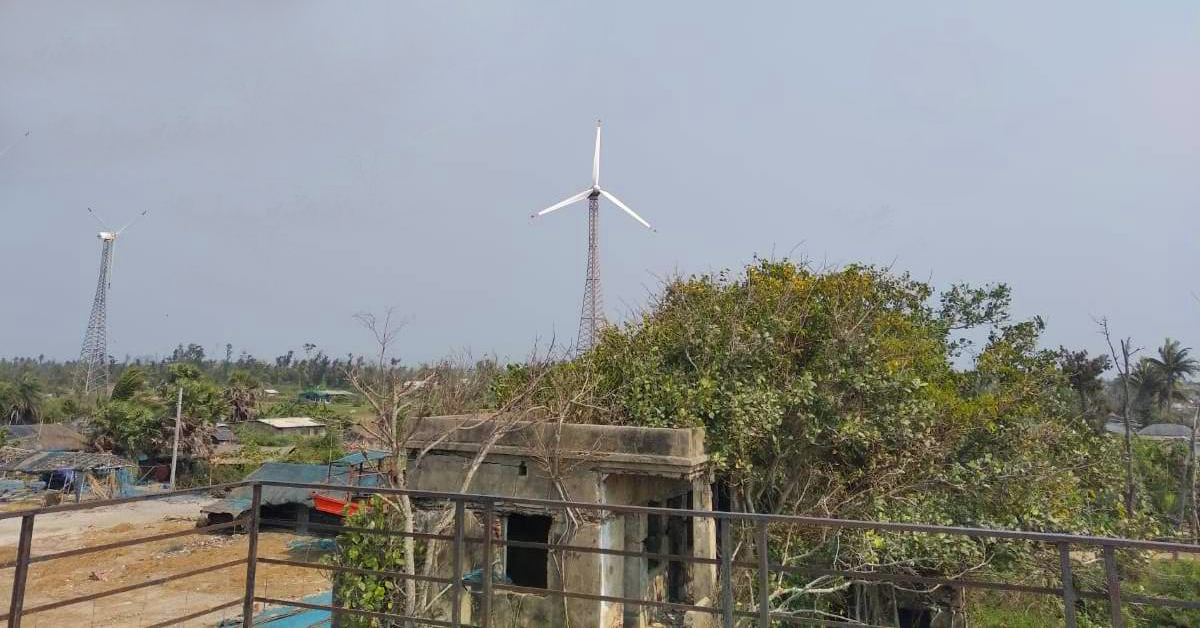 After seeing all, we got up same Toto and went straight to Bakkhali sea beach. We got off at Bakkhali and freshed up. There are many food hotels on both side of the road to Bakkhali sea beach where we had lunch.
We enjoy the beauty of the sea beach together. We walked towards the waves of the sea. The waves of the sea were very nice. We took some cold drinks.
There is a small market in Bakkhali, from where we bought some gifts for every family members.
Then we went to the bus stand and got on the bus to go to Namkhana station.
My feedback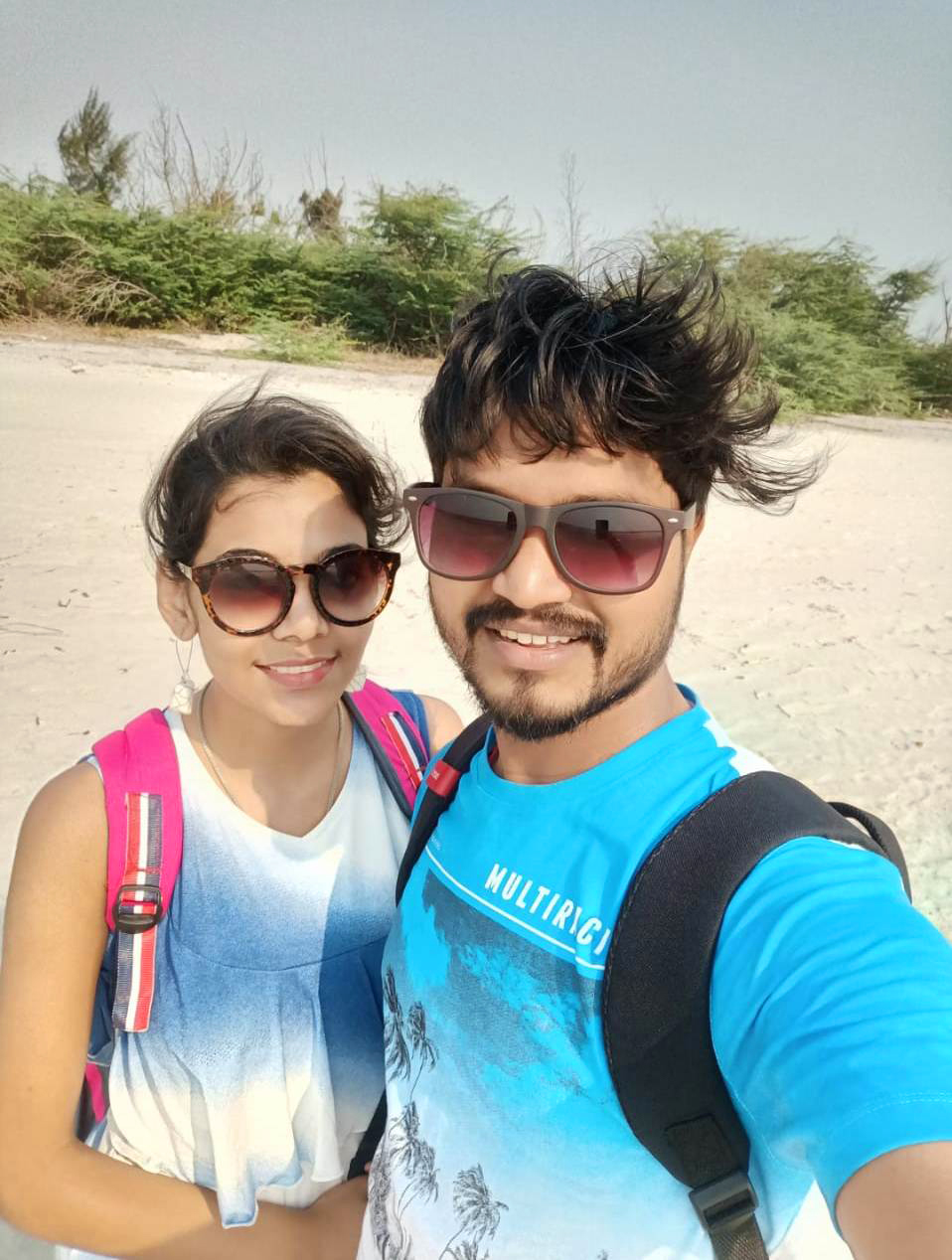 Bakkhali sea Beach is a very nice place for a day trip. This is a couple friendly tourist spot. Here you will find many hotels, according to your requirement. Go and explore there sight seeing.