Kolkata is a metropolitan city as well as a tourist destination. The 'City of Joy' as it is often called, is a wonderful place to visit and explore. Kolkata is considered the cultural capital of India. There are many important places anyone can visit here. This city is famous for its soulful embodiment of culture, love, mystery, respect, enthusiasm and definitely some amazing sweet delicacies. There are many places to visit in Kolkata where you can go and see those wonderful places.
Kolkata is a city where you will get to see the old and modern world. Kolkata is the capital of West Bengal. It is the largest city of Eastern India.
This city was founded in 1686 CE. Until 1911, Kolkata was the capital of the British Indian Empire.
You will be surprised to know that in this city you will get to see 8 modes of colorful transportation. Here you will get to experience all kinds of transportation like Govt. buses, private buses, local trains, metro, taxis, trams, rickshaws and auto-rickshaws, water transport and many more.
Where everyone in India is charging you 10 rupees 20 rupees, but in Kolkata there is a trend of 1 rupee 2 rupees. Hence traveling in Kolkata is considered very cheap.
Click to Visit: 
Tourist places in Kolkata
Being an old and historical city, you will get to see very good tourist places in Kolkata.
The city is popular for its magnificent temples, historical sites, shopping complexes and many sightseeing places.
Visit all these famous places in Kolkata to make the best of your vacation experience.
So, plan your vacation to this wonderful city to witness the attractions of Kolkata with your own eyes.
Follow Corona guideline. Wearing a mask. Maintain social distancing.
1. Victoria Memorial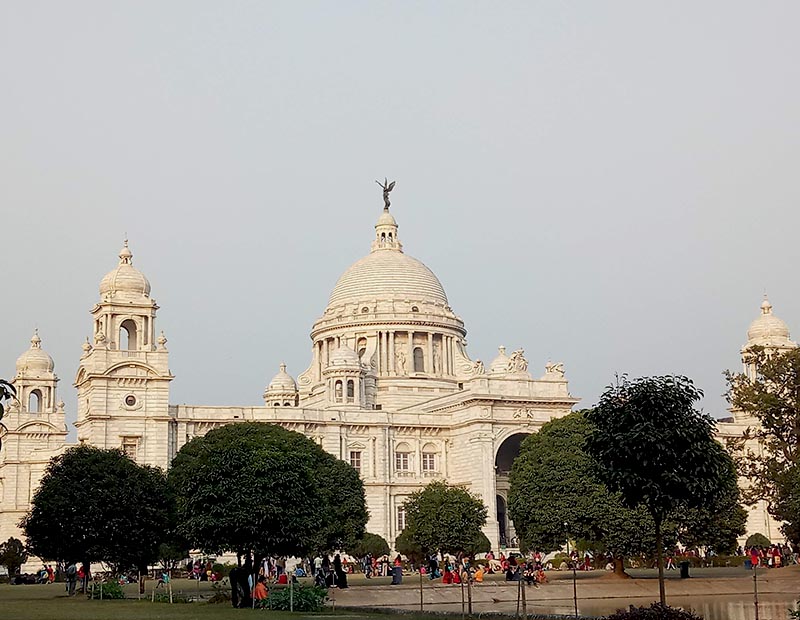 It is located in the center of Kolkata. The Victoria Memorial is a memorial structure to Queen Victoria.
This iconic structure is surrounded by a well-maintained and lavish garden which houses many sculptures. Inside the hall you will find a museum to visit.
Fastest Route: Howrah Junction to Victoria Memorial
2. Howrah Bridge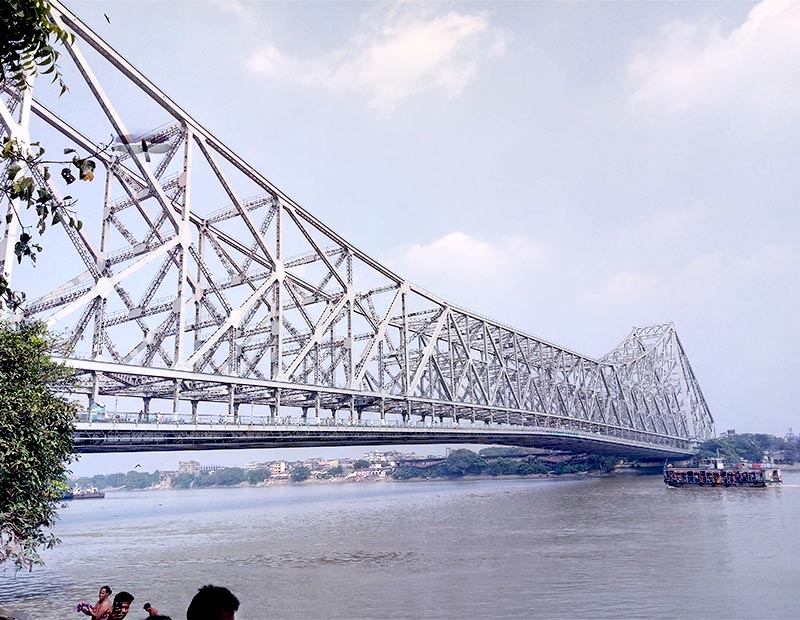 The Howrah Bridge is one of the oldest hanging bridges in the world, standing without pillars from below. This bridge is built on the Hooghly river which connects Kolkata with Howrah.
The design and architecture of this bridge makes this bridge very unique.
Fastest Route: Howrah Junction to Howrah Bridge
3. Alipore Zoological Garden
Alipore Zoological Garden is a major attraction of Kolkata. There are mostly all kinds of animals and birds in this zoo.
There is a lot of crowd at this zoo during New Year's time.
Fastest Route: Howrah Junction to Alipore Zoological Garden
4. Eco Park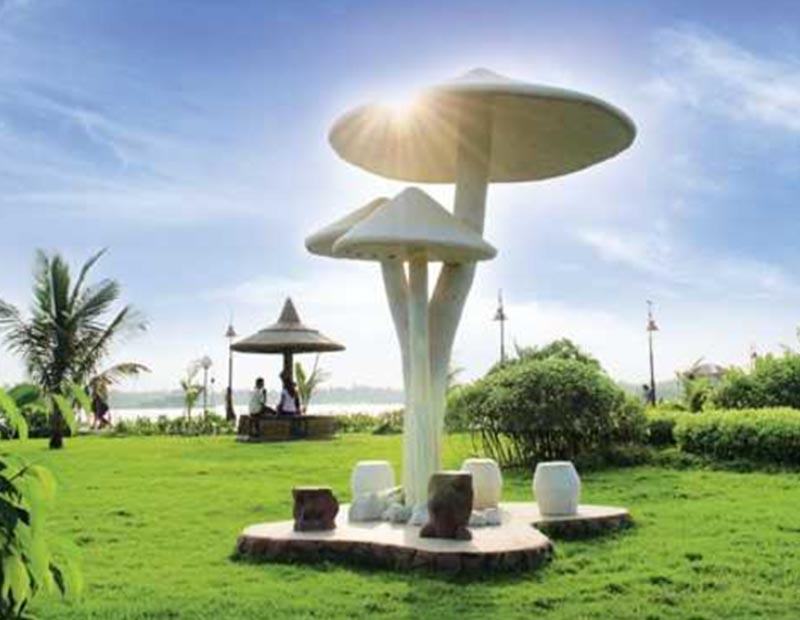 Eco Park is one of the biggest parks in India. This park is very good for nature lovers.
This park has been made keeping in mind the nature. All kinds of activities can be enjoyed inside the Eco Park.
Fastest Route: Howrah Junction to Eco Park
5. Belur Math
Belur Math was considered a 'Place of Heritage and National Importance' by former President Dr. Abdul Kalam. This heritage temple is one of the important institutions of West Bengal.
It is noted for its architecture, which combines Hindu, Islamic and Christian motifs as a symbol of religious unity.
Fastest Route: Howrah Junction to Belur Math
6. Vidyasagar Setu and Princep Ghat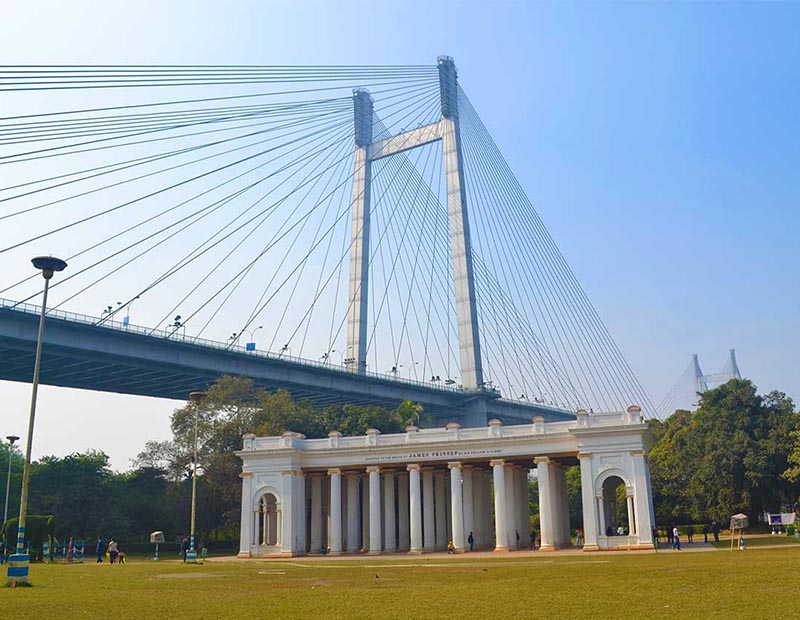 Prinsep Ghat is a ghat situated on the banks of the Hooghly River in Kolkata. Vidyasagar Setu is India's first and longest cable-stayed bridge.
It is a great place to spend a good time in the evening and on holidays. And there are other people who come here every day to visit in the evening.
Fastest Route: Howrah Junction to Victoria Memorial
7. St. Paul's Cathedral Church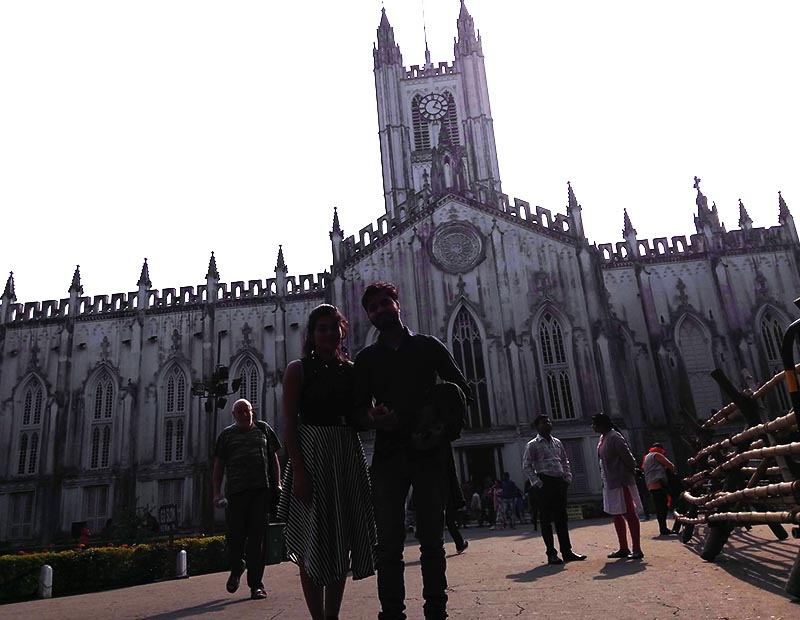 It is said that St. Paul's Cathedral is a largest church in Kolkata. It is one of the major attractions of Kolkata. This was the first church that was built during the British Empire. The design of this cathedral church was "Indo-Gothic" architectural which was built keeping in mind the climate of India.
Fastest Route: Howrah Junction to St. Paul's Cathedral
8. Shibpur Botanical Garden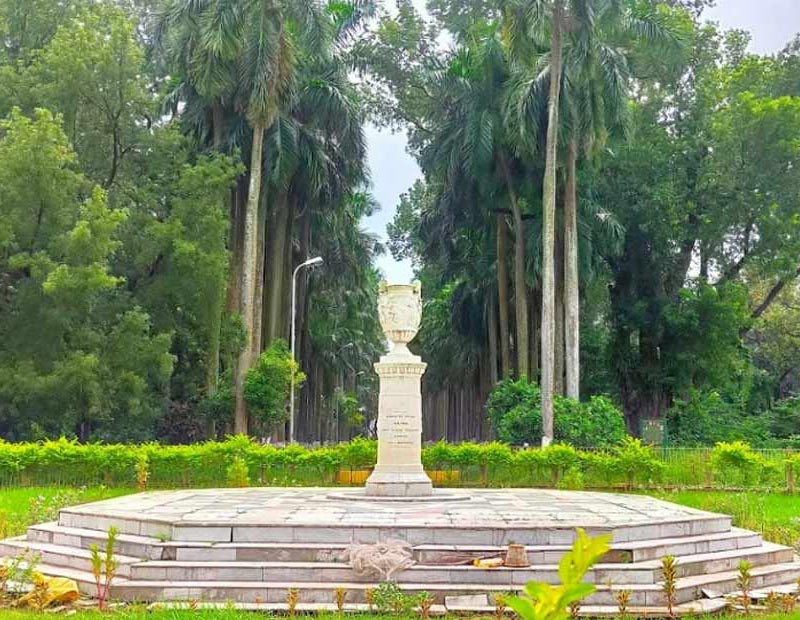 Shibpur Botanical Garden is also known as 'Acharya Jagadish Chandra Bose Indian Botanic Garden'. This garden is one of the oldest gardens in India, which was built in the year 1786.
There are many great spots inside this garden where you can enjoy that thing.
Fastest Route: Howrah Junction to Shibpur Botanical Garden
9. Dakshineswar Temple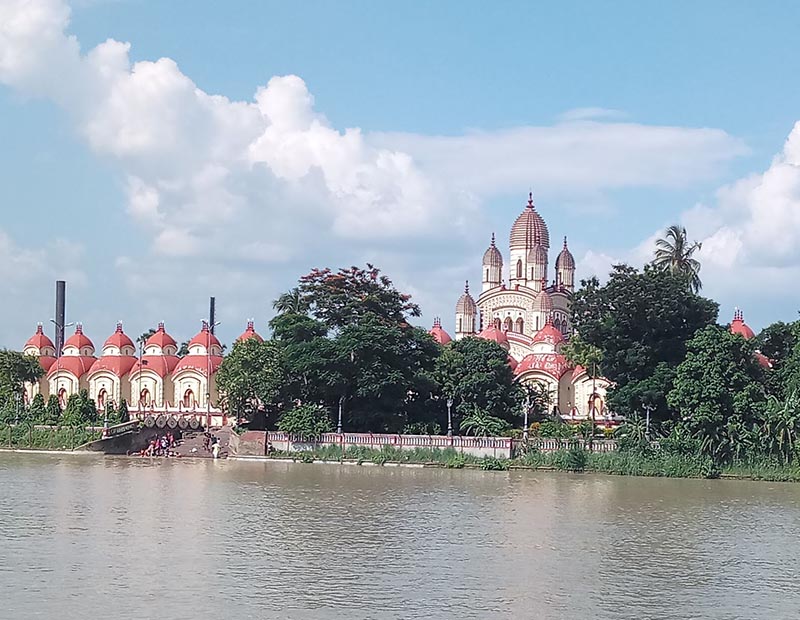 Dakshineswar Temple is a Hindu temple. The temple is situated on the banks of the Hooghly River, which you will find on the Eastern side.
The presiding deity of the temple is Bhavatarini who is in the form of Parashakti Adya Kali or Adishakti Kalika. But everyone knows that Kali Maa is worshiped here.
Fastest Route: Howrah Junction to Dakshineswar Temple
10. Nicco Park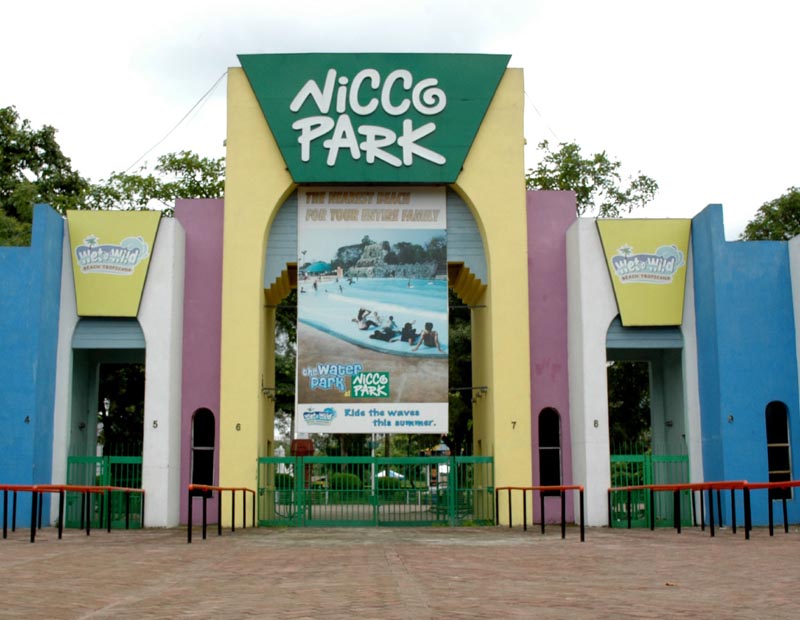 This Nicco Park is one of the best attractions to enjoy with family members. In this Nicco Park, there is a lot of amazing thing that everyone comes to see.
You can see 7 wonders like Taj Mahal, Pyramid of Giza, Great Wall of China, Petra, Christ the Redeemer, Colosseum and Moi statues.
Fastest Route: Howrah Junction to Nicco park
11. Science City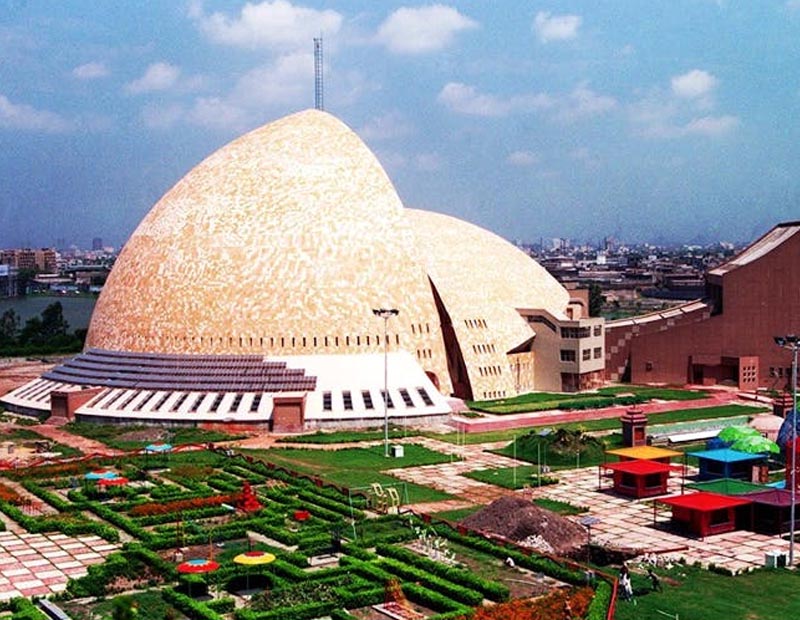 This is the largest science center of India's subcontinent which is in Kolkata. It is such a huge campus where you can learn about all kinds of science of life.
In this science park, people can enjoy their science by going close to plants, animals and other objects.
Fastest Route: Howrah Junction to Science park
12. Millennium Park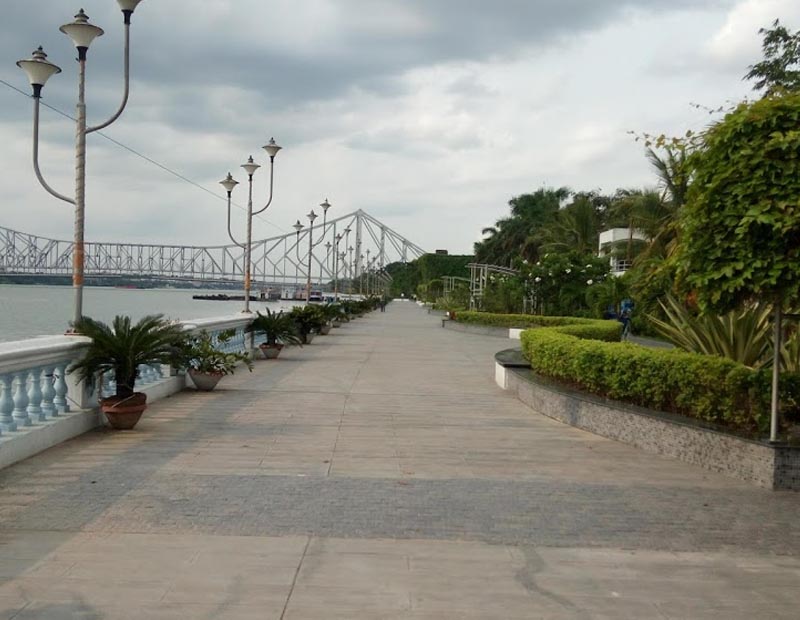 The park includes landscaped gardens and activities for children's entertainment. This park is one of the best place for excellent view point and quality time spend.
Fastest Route: Howrah Junction to Millennium Park

13. Indian Museum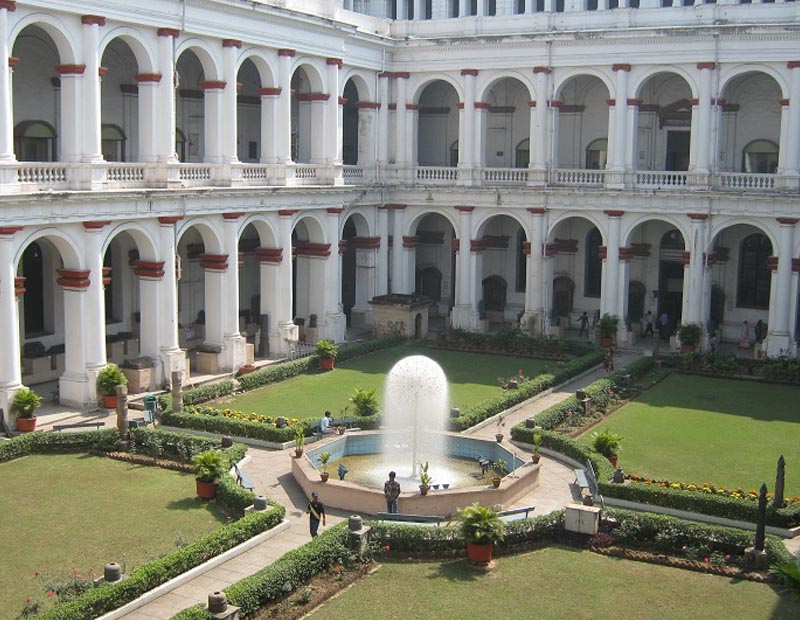 Indian Museum is one of the most Imperial Museum of India, which was built from the colonial era. This museum is the oldest and largest in India and the 9th oldest museum in the world.
Due to being the biggest museum of India, people from all over India come here to visit this museum. Every day there is a crowd here.
Fastest Route: Howrah Junction to Indian Museum

14. Tipu Sultan Mosque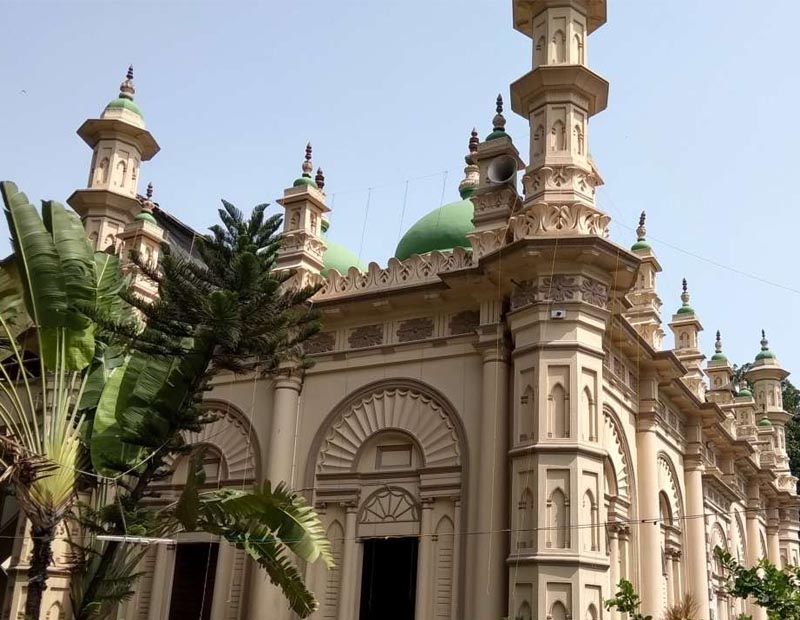 Tipu Sultan Mosque is a remnant of an architectural and cultural heritage of Kolkata. This mosque is also known as Tipu Sultan Mosque. This is a very famous mosque in Kolkata.
This mosque was built in the year 1842 by Prince Ghulam Muhammad, the younger son of Tipu Sultan. This mosque was built for the memory of his father.
Fastest Route: Howrah Junction to Tipu Sultan Mosque

15. Maidan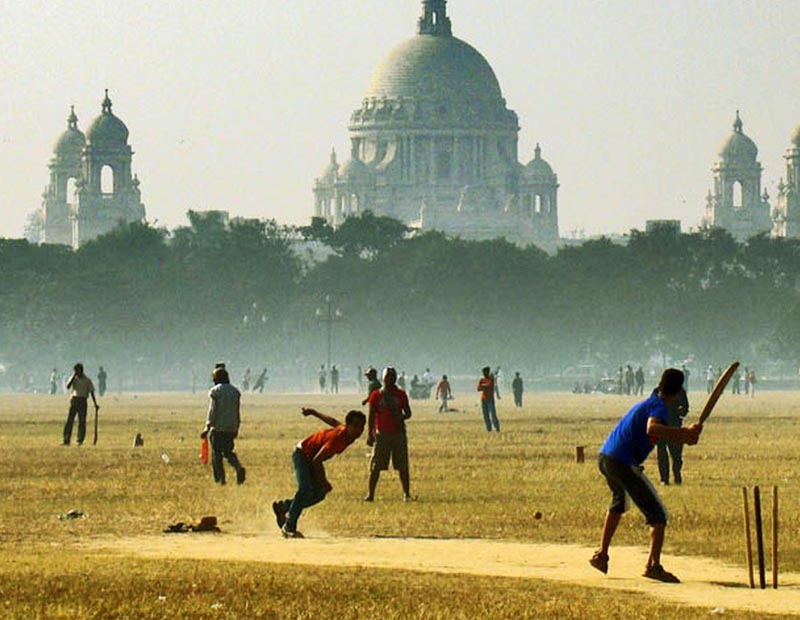 Maidan is a park which is the biggest park in Kolkata. It is also known as Brigade Parade Ground.
It is a vast stretch of ground that includes several sports grounds, including the famous cricket venue Eden Gardens, several football stadiums and the Kolkata Race Course.
The grounds are dotted with sculpture and architectural works, the most notable being the Victoria Memorial.
Fastest Route: Howrah Junction to Maidan

16. Elliot Park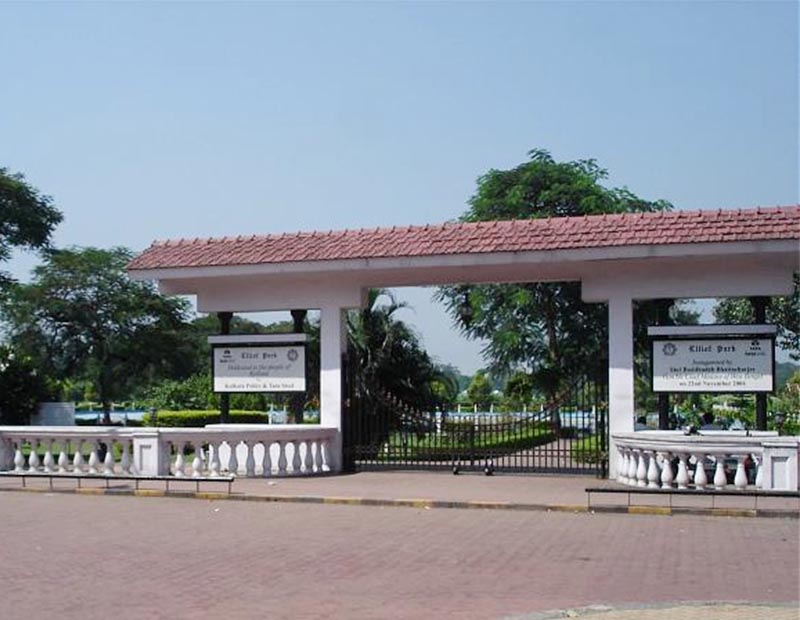 Elliot Park in Kolkata is a popular park among the youth. It is also a famous destination for morning walkers and joggers from the nearby residential areas.
The park has several walk-throughs, restaurants, museums, and outlets.
You can find this park quite well, as you will find it in the center of the city.
A jogging strip is available in the park which extends for more than 1.5 kms. The park is spread over an area of ​​about 90000 square feet and is connected to the Maidan.
Fastest Route: Howrah Junction to Elliot Park

17. Eden Garden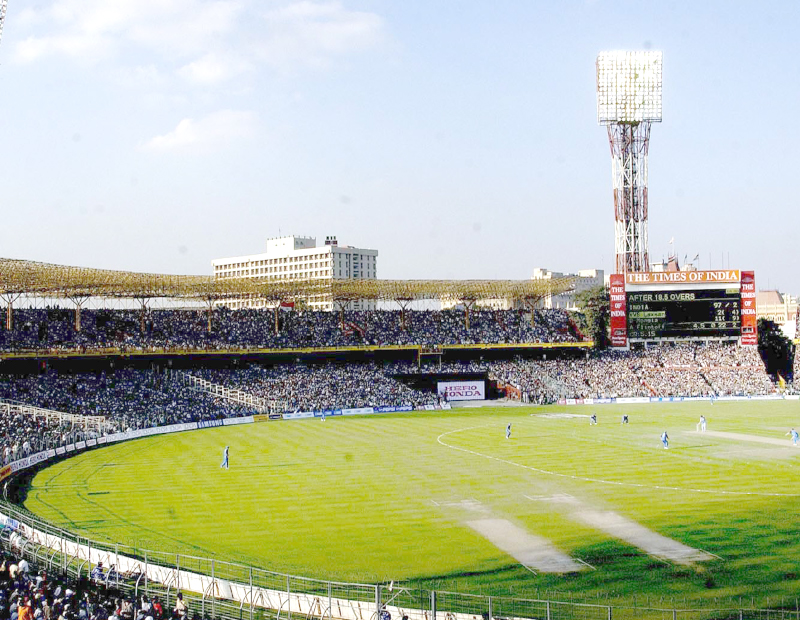 This is a cricket stadium, which is the 2nd largest cricket stadium in India. It was built in 1864, which was the largest cricket stadium at that time.
Every cricketer of India wants to play in this stadium once, because it is known for "Mecca of Indian Cricket".
To see the beauty of cricket, everyone wants to come to the Eden Gardens to watch cricket once.
Fastest Route: Howrah Junction to Eden Garden

Best Time to Tour Kolkata
If you are asking which is the best time to visit Kolkata, as local tours recommend, you can visit at any time of the year.
Here, so many good places to visit in Kolkata.